Future Artists have a new home in Bristol – Welcome to Future Artists Studios.
by Rob H
Future Artists have created a 9000sqft immersive studio space in the heart of Bristol, in collaboration with the Galleries Shopping Centre.
Future Artists Studio's is an immersive events space, with a specially curated program of live events. Each curated season is a different story world, enabling the guest to explore culture via play in a unique and fun way.
Our current events for 2021 include:
History of Video Games – 50 years of video game history. Play our retro arcade and dive into the entire history of UK Video game consoles with our interactive exhibition, then step into the future of Video games with Bitcade and our VR space (coming 2022).
Amazing World of Brick presents 'Brick Dino's.
In collaboration with Warren Elsmore a certified master Lego builder – we bring the Jurassic dinosaur era to life, in brick form! Over 20 interactive and unique displays to inspire curiosity in dino's and creativity – the power of Lego.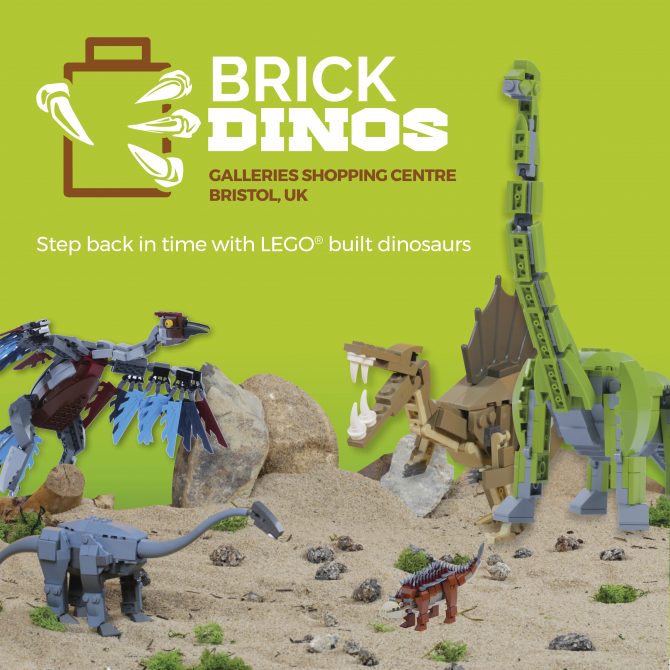 Future Artists Studios have launched this new brand. It is a place to explore table top gaming, board gaming and creativity. Drop into our Dungeons and Dragons sessions, join the board game community and play over 100 board games in our lounge. This space is additionally available for hire.
See our full list of events and buy tickets here.
Share this