Tartan Tabletop in a Dungeons & Dragons Comedy: The Never-Ending Quest
by Rob H
Edfringe23 Premiere – Ends August 27th
Embark on a quest that started at the free Fringe last year and is making its full Fringe debut. The renowned Dungeons & Dragons podcast team lands at the Gilded Balloon with "The Never-Ending Quest". This is an improvised comedy event that evolves with the roll of a dice. Expect teamwork, nerdy jokes, and guest star comedians playing Noblin the Goblin. Don't worry about following the plot, we certainly don't! Anticipate laughs, adventure, and random acts of sorcery from the Tartan Tabletop group of misfit adventurers. This event is produced by the Off Fest-nominated Future Artists.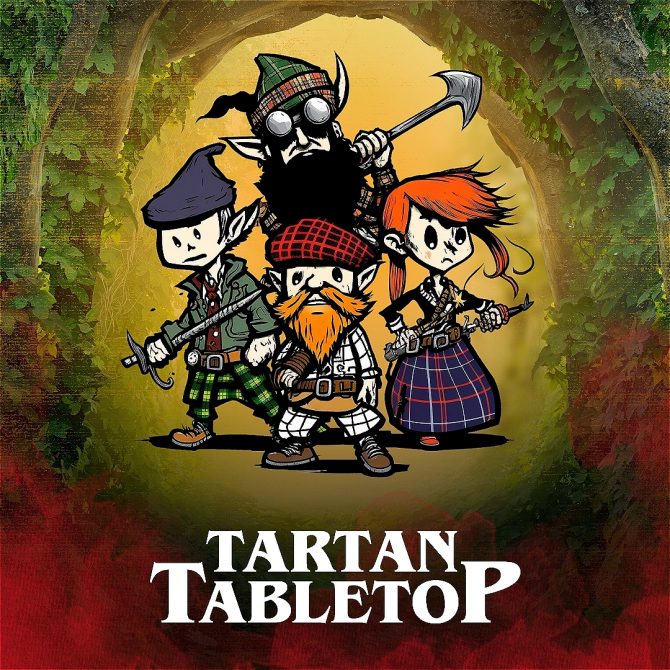 SPECIAL PREVIEW at the Old Toll Bar
Located at 1 Paisley Rd W, Glasgow G51 1LF. Visit their Facebook page for more information.
The preview takes place on July 7th at 7pm. The show lasts for 1 hour. Please note this event is 18+ due to bar restrictions. Tickets are £10 each with a maximum capacity of 50 people. Purchase your tickets via Future Artists.
Edinburgh Premiere at the Gilded Balloon
From August 2nd to August 27th. Tickets are priced between £9 and £15. For more information and to purchase tickets, click here.
If you're interested in playing Noblin the Goblin during the EdFringe23 run, please email us at Tartantabletop@gmail.com and tell us why you'd be a great fit!
Share this