Tartan Tabletop's Christmas Special: "A Right Rip off of a Christmas Carol"
by Rob H
Ho, Ho, Ho! Adventurers, Gather Round!
Date: Monday, 18th December 2023
Venue: The Georgian House, Edinburgh
Hey there, Dice Rollers and Dickens Fans!
Guess what? The Tartan Tabletop crew is back in Edinburgh! And this time, we're decking the halls of the Georgian House with boughs of holly and a dash of D&D magic. Fancy a whimsical twist on "A Christmas Carol"? Then you're in for a treat!
Here's the Scoop:
When: Monday 18th Dec 2023, Doors open at 7pm for a 7.30pm show
Duration: A hearty 1.5 hours of fun
Getting There: Travel / Parking / Public Transport Info
Ticket Price: Just £13! A Christmas bargain, eh?
Tickets: Only 45 up for grabs – they'll vanish faster than Santa up a chimney!
So, What's the Plan?
Picture this: it's the week before Christmas at the Georgian House. Our dear friend, Noblin the Goblin, is setting the stage (literally) for an evening of chuckles and cheer.
We're rolling out the red carpet (and the dice) for a night of not-so-serious storytelling. Part naughty, part nice – just how we like our Christmas tales!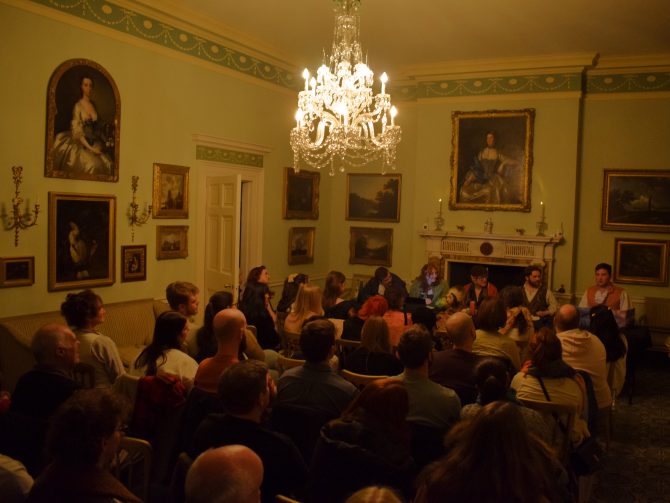 Why You Can't Miss It:
Imagine, if you will, a mash-up of your favourite D&D antics with a sprinkle of Dickensian charm. Our beloved podcast team is ready to whisk you away on a Christmassy quest that's a bit like "A Christmas Carol", but with our own cheeky twist.
Dress Code: Come dressed as your favourite Dickens character. There's a prize for the best costume, so get creative!
Book Your Spot!
Don't dilly-dally, friends! Spots are as limited as mince pies at a Christmas party. Grab your ticket and join us for the most enchanting, laugh-out-loud evening this Christmas!
Can't Wait to See You There!
We're buzzing with excitement and can't wait to share this joyous, jolly evening with you. Let's make this a Christmas to remember – one filled with laughter, surprises, and a whole lot of festive spirit!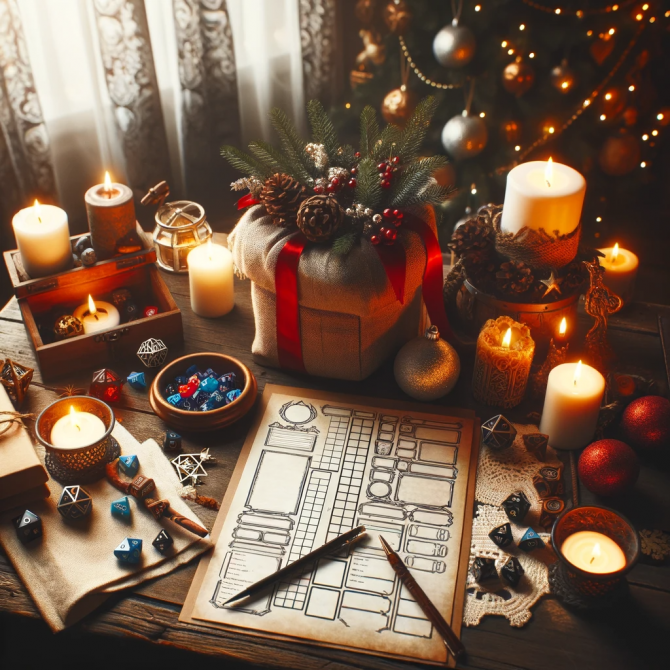 Share this