Welsh Games Academy By Future Artists
by Rob H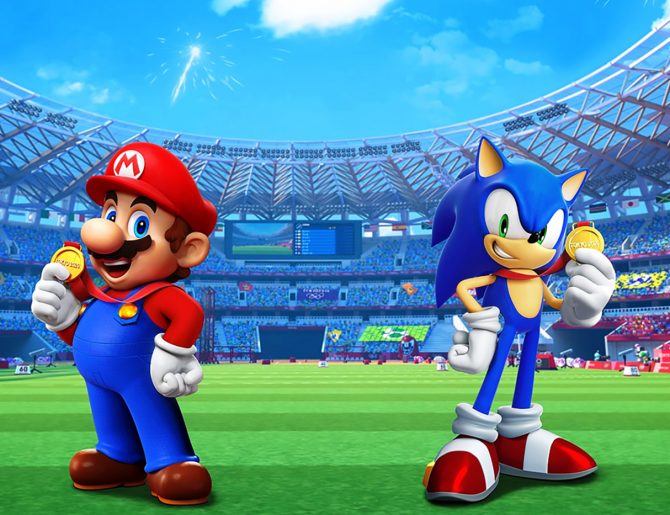 We are pleased to announce our first summer coding clubs – these will take place in Penarth and Bristol this summer.
Penarth Library Instagram – 9-10 Stanwell Rd, Penarth CF64 2AD,
Bristol @ History of Video Games, The Galleries Shopping Centre, Bristol
About the Clubs
Age range 10-16 years (parents and carers welcome to attend alongside the child – encouraged)
Club runs for 2hrs, with breaks
About the WGA Coding Clubs this Summer
We are pleased to announce our pilot program, WGA Summer coding clubs at Penarth library and Bristol @ History of Video Games.
We aim to create a fun environment to make video games aimed at ages 10-16 years who would like to build their own platform video game this summer – think Mario, Sonic or even the Atari classic Pitfall – Platformers are an easy and fun way to begin the video game creation adventure – design characters and challenges, things to collect, and create the environment and choose the gameplay.. and no coding skills are required! As we use special video game teaching programs to make this accessible and fun – the aim is to make friends in the group, learn to make a video game, share ideas and enjoy being creative.
Club Schedule and Cost
Penarth Club
Our Penarth club has 8 spots available. The club will run every Monday from July 24th to August 21st. Sessions are 2 hours long, taking place from 10am till 12pm. The dates for the sessions are the following: 24th July, 31st July, 7th August, 14th August, and 21st August. The total cost for the 5 sessions is £75, which comes down to £15 per session.
Bristol Club
The Bristol club, located at the History of Video Games at the Galleries Shopping Centre, also has 8 spots available. The club will take place every Tuesday from July 25th to August 22nd. Sessions are also 2 hours long, but will run from 10.30am to 12.30pm. The dates for these sessions are: 25th July, 1st August, 8th August, 15th August, and 22nd August. The cost for these 5 sessions is also £75, or £15 per session.
As an added bonus, both Penarth and Bristol club members will be granted unlimited access to History of Video Games Bristol for the entire summer. All you need to do is show your coding club ticket upon entry. This is particularly convenient for members of the Bristol club, as their sessions take place at the History of Video Games venue every Tuesday.
FAQ
What happens if we can only do some of the sessions, can't we pay for one session?
We are opening this up to 8 club spots for the entire summer, so friendships can form and also we can teach each class each week and watch people develop skills…
Can parents or carers attend?
Yes, we encourage it, come and learn as well, build video games together, no extra cost.
I've never coded!?
Then this is for you, we start off thinking that you don't know anything about it, and so ease you in.
Refunds?
To keep our costs down, we don't offer refunds if you do not attend.
This is a pilot?
Yes, we ran a successful taster session in Penarth last month, and it was well received, and so now we are seeing if we can establish a long term coding club, So please support us.
What do I need to bring?
Just yourself, and maybe some snacks and water, we have all the computers you will need.
About The Welsh Games Academy (WGA)
The Welsh Games Academy (WGA) is a program that aims to promote and support the growth of the video game industry in Wales created by Gareth and Rob and supported by Future Artists.
The Academy provides support to game developers and those who want to learn more, and has developed a variety of courses that cater to all experience levels, from tasters for those with no previous knowledge to advanced workshops for those confident in their understanding and looking to advance their skills. No matter the experience level, we can provide a course or workshop that is both enjoyable and challenging. For more information or if you have any further questions, please email Gareth.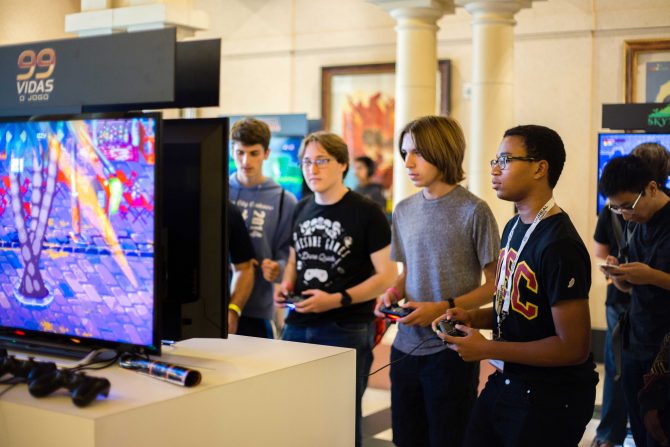 Our Mission
Our goal is to build a strong and sustainable game development community in Wales. We want game enthusiasts to have opportunities for education, to enter the creative industry, or to use their skills to make their own games.
We are committed to providing support and resources for aspiring game developers at all stages of their journey.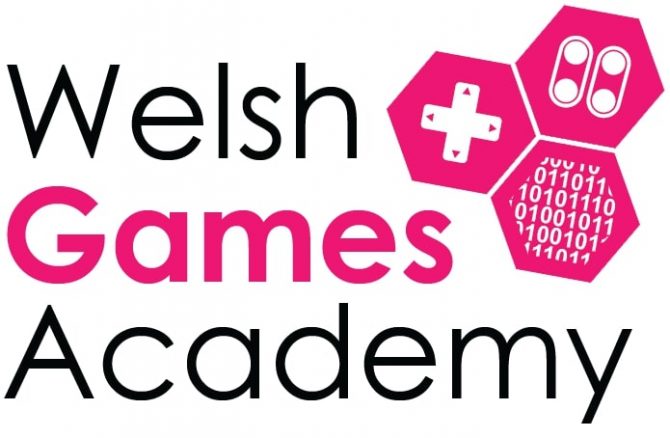 Our Projects
We have recently partnered with the NHS in Wales to deliver a video games course over 8 weeks for teenage patients in long term isolation, and the department for work and pensions (DWP) on enabling job seekers to learn new skills and improve work prospects – with more partnerships being announced soon.
Looking for something to do during the school holidays and after school – check out our welsh coding clubs.
For our latest events – please head to our ticket page.
Meet Gareth
With over 10 years of experience as a skilled graphic designer, I have dedicated my career to making a positive impact.
I started my journey by working with GoConnect, an education organization focused on supporting individuals who faced challenges in finding work. Through engaging creative workshops, I helped empower and inspire those in need. Later, I ventured into the world of retro gaming as the Operations Coordinator at The Arcade Vaults, a beloved video gaming cafe. During my time there, I cultivated valuable connections with industry professionals, paving the way for exciting opportunities.
It was during this period that I originally created the Welsh Games Academy, a pioneering initiative aimed at nurturing talent and innovation in the gaming industry. Alongside my esteemed colleague, Rob, we have successfully developed a diverse range of video game courses, catering to aspiring enthusiasts at all levels, from introductory tasters to advanced training. Today, my focus remains solely on the Welsh Games Academy, where I continue to contribute my expertise and passion to shape the next generation of game developers
Meet Rob
Rob is an award winning game designer, with 25 years of experience across game-design, theatre, short film, graphic design, web design, and coding.
He is passionate about learning, sharing his knowledge, and nurturing others to excel in their own ventures.
In 2011 Rob started Playtest Cardiff, which has helped numerous game designers to test, develop, and polish their games. He has a degree in Cybernetics & Control Engineering from the University of Reading.
Testimonials
Coming Soon…
Share this